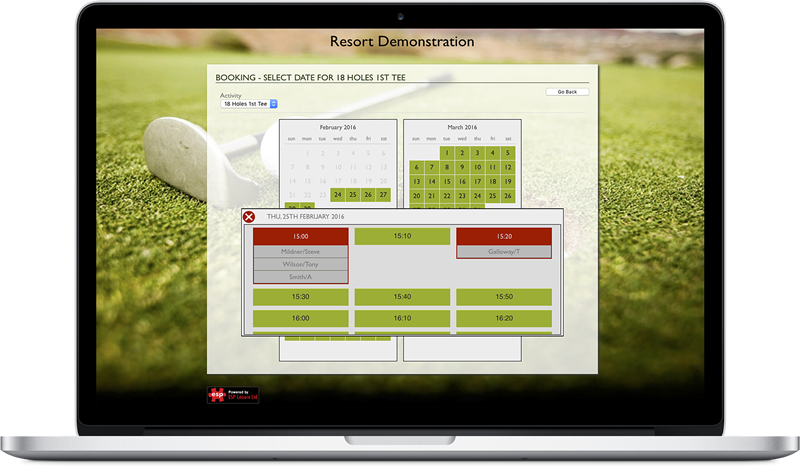 Your customers are online savvy and expect to be able to transact with your business 24 hours a day.
Elite Live's online booking module provides live updates to the booking screen when a booking has been made, allowing you to maximise your revenue by taking reservations from every possible source in 'real time'.
You decide on which days and at which times (if any) to make your facilities available, with full control over the variable availability of visitor bookings compared to member bookings. A suite of reports provide details of the bookings generated to allow analysis of day, time and activity utilisation. Integrated payment means the money is credited directly to your bank account.