Controlling your Club the Elite Way
Giving Your Members A Personalised Service
ESP Leisure provides some of the UK's leading Members Clubs with our advanced booking and club management solutions. Our aim is to ensure your club can drive the best possible experiences for your customers using a single platform to give you and your customers the choices and flexibility needed for success.
Elite's flexible Customer Relationship Module ensures that you deliver the highest possible standard of customer service whilst saving time and money in administration. The system accommodates a diversity of membership status levels and enables a membership card to be used for a whole range of purposes from an electronic access key to a payment card.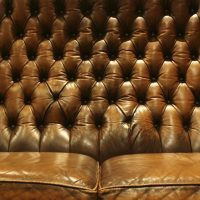 Reception and Front of House
Delivering personal service. Reception is the front of house role that has most contact with members on a day-to-day basis. Elite enables reception staff to quickly identify member details in order to amend information, make bookings or other transactions.
Bar & Catering
The bar and restaurant are a significant part of your club operations. The Elite system is designed to process all forms of payment from scheme's and debit / credit cards to member levy cards and vouchers. Bar and restaurant terminals connected to Elite cater for members, non-members and social events.
Access Control
From electronic barriers through to on-screen member's pictures, our comprehensive security software can operate virtually any door, turnstile or barrier through the use of Card or PIN access. Eliminate the need for multiple cards by using your membership cards as door entry cards.
Club Events
Making events management easier. Elite manages all of your events; be they members, guests or social events. Elite enables you to distinguish charges as appropriate for members events and their guests / non-members.
Your Event Manager creates and schedules events in Elite. These can then be accessed by office staff to take bookings and payments. You can also enable your members and / or visitors to book online.
Membership
Elite manages the entire new member application process, subscriptions and renewals. Billing your members for their subscriptions is maintained and managed within Elite, ensuring that all your billing is accurate and controlled from one place. Elite's sophisticated document generator produces the necessary documentation to collect the fees from your members, with the added benefit of being able to run Direct Debit payments though the system.
Accounts & Finance
Keeping you in control of finances. Elite pushes a daily journal to your club's accounting software; Membership and Club related charges are raised in the member's sales ledger running within Elite. Payments are taken and posted against member balances for invoices raised for subscriptions or top-up the member's Levy Account card.
Accommodation
If your club provides accommodation for both members and visitor use, Elite manages your guest's entire stay from reservation, through to check-in and check-out. Fully itemised bills including charges to room are produced at the check-out, with full credit control visibility to manage outstanding accounts.
Online Service
ESP's online booking solution provides live updates to the booking screen when a booking has been made, allowing you to maximise your revenue by taking reservations from every possible source in 'real time'. You decide on which days and at which times (if any) to make your facilities available, with full control over the variable availability of visitor bookings compared to member bookings. A suite of reports provide details of the bookings generated to allow analysis of day, time and activity utilisation.
Payment can be taken by credit/debit card at the same time the booking is confirmed, via ESP's secure website. These are then credited directly to your nominated bank account.
Loyalty Schemes
The Elite loyalty programme allows you to focus on your customers and members and improve their overall satisfaction. Elite's loyalty scheme offers your members the choice of purchasing Levy online or at any onsite PoS terminal. This is the only loyalty scheme available that rewards your customers financially the more they visit your club.