Maintain full management control using Elite Visitor Attraction Management Software
Visitor Attraction Management System
The Elite Visitor Attraction Management Software solution incorporates membership and season ticket control, attendance reporting and a full retail sales and stock control system. The customer relationship management module provides you with the tools you need to build a lasting rapport with your customers whilst maintaining the status of their annual membership or season ticket.
Selling your entry tickets online with Elite's Online Booking and Mobile Booking app is one of the most effective ways of managing your acquisition flow, converting online browser to paid customer.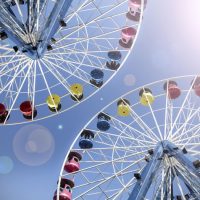 CRM
Effective management of CRM is key to any visitor attraction. Reducing attrition, increasing enquiries and understanding your customers are vital components to a successful visitor attraction business.
Customer Management

Membership Renewal Management

Direct Debit Management

Sales Ledger Management

Communication Management

Picture Capture

Prospect Management

Online Members Services
Single Centralised Booking System
Elite's Booking module allows you to streamline your reservations procedure, enhancing customer service levels and maximising the return on your valuable real estate.
Single Centralised Booking System

Multi-Site Availability Search

Automatic Price calculation

Conferencing

Event Billing

Day Accounts

Group Bookings

Automatic Price calculation
Reporting & BI
Reporting and Business Intelligence is vital to understanding any business, it drives key management decisions based on real-time data or on a more strategic long term level based on trends and forecasting.
Report and Graph Generation

Comprehensive Centralised Reporting

Accounts Integration
Electronic Point of Sale
Managing transactions in Elite's fully integrated Point of Sale module to provide a smooth, simple and speedy front of house experience when paying for tickets and services.
Touch Screen Point of Sale

Stock Management

Bundle Sales

Integrated Electronic Payment
Elite Live enables online interaction with your customers providing 24/7 access to your facility for members & visitors whilst increasing brand awareness and engagement.
Member and Visitor Bookings

Online Pricing

Promotion Codes

Online Registration

Customised Appearance to match your brand
The Elite Food and Beverage module manages the bar and cafe areas of your centre's operations enabling customer loyalty schemes to be easily administered.
Configurable Layout

Multiple Menu Options
Access to Booking System
Loyalty Management
Integrated Access Control module means that your customer can bypass the reception desk with a Fast Track Arrival option at a barrier or turnstile for pre-paid tickets.
Contactless Card or Band

Door, Barrier or Turnstile

Automated Arrival

Automated Suspension
Admission Management
Elite's Admission Management module validates that the customers status is correct and will prevent unauthorised entry as well as enabling staff to greet your customers with the information they need to hand.
Quick Button charging
Head count
Variable calendar based pricing
Members admission rate
Ticket production
PIN number production for physical access points
Finance & Audit
Elite keeps you in control of finances pushing a journal to your centre's accounting software; Membership and Booking income is automatically allocated whilst invoices can be posted directly to clients ledgers.
Central Sales Report

Transaction Audit Report
Accounts Integration