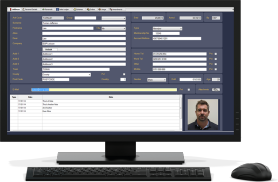 The client database retains detailed information that is instantly accessible to staff and manages client profiles, historical transactional and marketing information. The ability to email individual members and user-defined segments provides an innovative means of staying in touch with clients.
The system accommodates a diversity of membership levels and enables a membership card to be used for a whole range of purposes from an electronic access key to a payment card.
The system includes the ability to collect subscriptions by direct debit and can accommodate joining fees, rolling memberships and automatic renewals. Multiple direct debit runs can be completed during any given period.
Multiple address capture
Marketing campaigns can be targeted to your visitors business or personal address. This functionality allows you to direct the appropriate correspondence to your customers preferred address
Family and corporate record links
Easily identify linked profiles. This feature provides effective administration of family and corporate members.
Document Storage
Documents can be stored against a specific record whether they are created within the system or created externally and imported, eliminating manual filing systems
Booking and attendance history
View historic bookings details and produce statistical analysis providing the function to analyse usage by individuals and groups
Flexible customer search
Enables segmentation of customers based on required criteria. Marketing campaigns can be tailored easily to a specific, targeted audience.
Record amendment history
Holds all amendment data within all customer records. Elite gives a full audit of data changes and provides quick roll back in the event that erroneous data is entered.
Mail merge with MS-Word
Easy to use integration. Easily produce personalized documents and mail shots.
Bulk email
Category defined segmentation. Easily produce targeted email campaigns to relevant recipients.
Contact management
Tracks each contact with prospective customers. Accurately records contact with the customer and diarizes future activity so reminders can be issued. Gives the user additional control of the sales process.
Web Information request
Online web forms to populate a single database. Automatically logs all web generated sales enquiries and provides the tools to ensure they are correctly actioned.