Course Management Made Easy
Manage everything, including membership, class booking and billing using our easy to use Course Management Software Module
Elite Courses and Achievements is an integral module for managing curriculum based sporting activities and classes such as those in a swim school or in a centre offering training courses.
The module tracks participation, and enables customers to track their personal advancement in the proficiencies needed to achieve stage aims whilst empowering businesses to administer the participants billing and attendance register.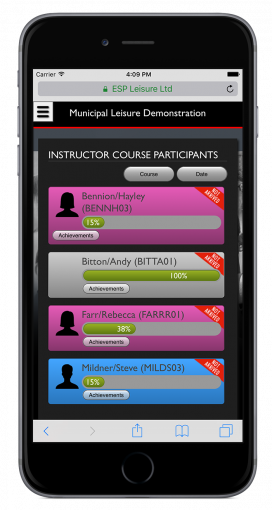 Track and Record the Achievements of Your Customers
Schedule the most efficient use of your physical and human resources to meet the demands of your customers.
Promote participation in Sports & Activity Courses
Manage Individual Lessons – Attendees, Billing & Progression
Schedule resources, both physical and human
Schedule
Class / Course / Staff Scheduling
Automatic transfer from register to class/course
Waiting List Administration
Class/Course Register