Transforming the potential for your Sailing or Yacht Club and your Customers
Chart A Course For Success
Delivering a wide range of quality facilities and experiences to your Members and Visitors is at the core of your Club success. Ensuring that everything from moorings and club house events to functions and accommodation can be booked and managed with ease is vital to controlling costs and to delivering the experiences your Members and Visitors expect.
At ESP, we understand the challenges Clubs face in balancing Member / Visitor expectations with available resources and effective operations from enquiries and event bookings to memberships and development programmes. We understand how your customers value tradition and quality sailing and yachting experiences, but are also balancing other pressures on their time and resources. Our 'Elite' Sailing and Yachting Management Solution is designed to smoothly combine all aspects of your customer service delivery, with the levels of choice and flexibility your customers demand, whilst maintaining the high quality operations management your Club represents. Management of both your membership and transient sailing community is achieved with new levels of access, security and automation. We enable you to deliver a more streamlined experience for your customers in all aspects of your club, whilst empowering you to develop your business as needs evolve every year!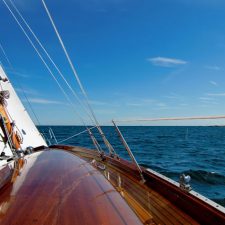 Membership, Boat Moorings and Storage Billing
Elite manages the entire new member application process, subscriptions and renewals. Billing your members for their subscriptions, boat mooring fees or yard storage fees is all managed within Elite, ensuring that all your billing is accurate and controlled from one place. Elite's sophisticated document generator produces the necessary documentation to collect the correct fees from boat owners.
Accounts & Finance
Keeping you in control of finances. Elite pushes a daily journal to your club's accounting software; Membership and boat related charges are raised in the member's sales ledger running within Elite – payments are taken and posted against member balances for invoices raised for subscriptions or for top-up of the member's Levy Account card account.
Reception and Front of House
Delivering personal service. Reception is the front of house role that has most contact with members on a day-to-day basis. They need instant access to customer data to be able to deal with all queries promptly and accurately. Elite enables reception staff to quickly identify member details in order to amend information, make bookings or execute any other transactions.
Bar & Catering
The bar and restaurant are a significant part of your club operations and must be equipped with necessary customer service tools. The Elite system is designed to process all forms of payment from scheme debit and credit cards to member levy cards and vouchers. Bar and restaurant terminals connected to Elite can also cater for members / non-members transactions as well as managing social events for example.
Accommodation
If your club provides accommodation for both members and visitor use, Elite manages your guests' entire stay from reservation through check-in and check-out. Fully itemised bills including charges to room are produced at the check-out, with full credit control visibility to manage outstanding accounts.
Club Events
Making events management easier. Elite manages all of your events; be they sailing events, social events, events on the water and/or in the clubhouse. Elite enables you to distinguish charges as appropriate for your events for members and /or their guests or for non-members.
Your Event Manager creates and schedules events in Elite. These can then be accessed by office staff to take bookings and payments. You can also enable your members and / or visitors to book online.
Race / Regatta Event Bookings
Race entrance can be completed online – Elite validates every entry and when appropriate, collecting payment from the entrant at the time of booking if required. Validation includes the "signature process". In addition, your race management team are able to view participant lists and the club house team can anticipate the level of demand expected, following each event.
Training & Sailing Courses
Reducing administration overhead and raising participation. If your Club regularly runs training courses such as First Aid, Powerboat and Sailing qualifications, Elite will simplify management of all aspects from scheduling to booking, allocation of resources and payment. Your Club can use and track a combination of volunteer and paid Instructors to run courses for maximum efficiency.
Yard Staff
The yard staff can access Elite's booking screen to schedule a range of activities including the hauling in and out of members and club boats, maintenance of members and club boats as agreed. Members are able to make their bookings online.