When you're in control you can relax…
The Elite Spa Management Software takes care of the complex booking requirements of therapist, treatment and location, storing vital client information and retaining a detailed history of past visits, including treatments purchased. Retail sales and bookings can be combined within one transaction, thus streamlining the process at point of sale.
Whether your Spa is a destination retreat, luxury resort, a day spa or leisure club, it is vital for the success of the business that the attentions of your staff remain focused on your clients and in providing them with the personal touch that will make their time with you an enjoyable experience.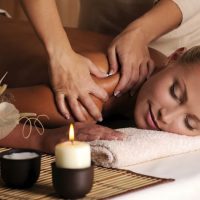 CRM
Capturing your customers and their treatments provides the vital detail you need to be able to keep in close contact with your patrons.
Customer Management

Sales Ledger Management

Communication Management

Picture Capture

Prospect Management
Spa Bookings
Elite central booking system shares customer treatment reservations and Therapist's diaries on any terminal throughout the estate.
Single Centralised Booking System

Multi-Site Availability Search

Automatic Price calculation

Day Accounts

Group Bookings

Automatic Price calculation
Reporting & BI
Reporting is vital to understanding any business, driving key decisions based on real-time data and form strategic decisions based on trends and forecasting.
Report and Graph Generation

Comprehensive Centralised Reporting

Accounts Integration
Treatments
Elite enables any number of treatments to be added with links to the skills associated with your therapists. Time is automatically assigned for each treatment to book out therapist, treatment room and any equipment required.
Unlimited treatments
Time controlled
Flexible pricing
Skills linked booking
Spa Packages
Therapists
Elite manages your therapists rota's so that you can take booking in advance and schedule your workforce to meet customer demand rather than letting workforce determine availability to your customers.
Multiple therapist diary view
Unallocated therapist
Treatment restrictions
Therapist commission
Rooms & Equipment
Elite enables your treatment rooms to be booked to their best capacity; any equipment required for specific treatment is also taken into account when showing availability to your customers.
Treatment room booking management
Equipment control
Usage and utilisation reports
Food & Beverage
Serve your guests and charge their food & beverages to their day account providing them with a single bill as they check out.
Configurable Point of Sale layout

Real time Stock Control

Management reporting

Access to booking system from all departments
Loyalty
Keep your customers coming back for more, generating repeat business opportunities with Elite Loyalty managment module.
Cashless Levy System

Loyalty Management

Discount Scheme Management
Electronic Point of Sale
Managing transactions is one of the most important elements of Elite, whether at the reception desk or in the bar, drives loyalty and spend.
Touch Screen Point of Sale

Stock Management

Bundle Sales

Integrated Electronic Payment