Maximise The Returns On Your Golf Course And Clubhouse With ESP's Proven, Effective And Reliable Golf Management Software.
Elite Golf Club Management Software is designed to help clubs better manage, control and deliver services to members and customers, both at your club and online. The integrated solution brings together all aspects of your club, reducing costs and increasing revenues, allowing you to concentrate on actually managing the club and giving you management information at your finger tips to make key decisions about strategy and direction.
Our comprehensive Golf Management solution has been designed to meet the diverse requirements of all golfing establishments. From independent members clubs to large multi-location facilities, we can tailor a leisure solution to suit a variety of business requirements.
The Elite Management system is currently installed in over 200 venues across the UK & Ireland. This module of Elite, incorporates a host of golf specific functionality such as; tee time, lesson and competition management.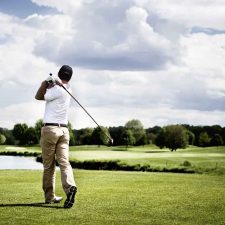 Membership & CRM
Managing membership is key to any golf club. Reducing attrition, increasing enquiries and understanding your members are vital components to a successful golf club business.
Golf Bookings
Maximising utilisation and green fee revenue are fundamental to any golf club business, but managing footfall by members and member guests is also key to a well managed facility.
Electronic Point of Sale
Managing transactions between customers and club is one of the most important elements of any system. Providing slick and friendly service, whether in the proshop or bar, drives loyalty and spend.
Club Events
Whether member or visitor, society day, wedding or conference, events are a key revenue stream for any golf club. Managing them from enquiry to invoice is crucial to maximising service and revenue.
Your Club Online
In the modern world, 24/7 access to your facility for members & visitors via online services is a pre-requisite for any system. Online interaction increases brand awareness and engagement.
Reporting & BI
Reporting is vital to understanding any business, it drives key management decisions based on real-time data or on a more strategic long term level based on trends and forecasting.