Maximise the availability of your health and fitness classes and courses with our innovative health and fitness management solution.
Working in partnership with both public and private health and fitness clubs, we have developed a 'total-management' system to control the membership cycle from enquiry to enrolment and periodic renewal, maximising service levels and customer retention.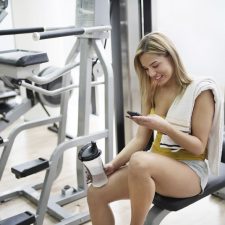 Membership & CRM
Effective management of membership is key to any health & fitness club. Reducing attrition, increasing enquiries and understanding your members are vital components to a successful health & fitness business.
Customer Management

Membership Renewal Management

Direct Debit Management

Sales Ledger Management

Communication Management

Picture Capture

Prospect Management

Online Members Services
Single Centralised Booking System
Elite's Booking module allows you to streamline your reservations procedure, enhancing customer service levels and maximising the return on your valuable real estate.
Single Centralised Booking System

Multi-Site Availability Search

Automatic Price calculation

Conferencing

Event Billing

Day Accounts

Group Bookings

Automatic Price calculation
Reporting & BI
Reporting and Business Intelligence is vital to understanding any business, it drives key management decisions based on real-time data or on a more strategic long term level based on trends and forecasting.
Report and Graph Generation

Comprehensive Centralised Reporting

Accounts Integration
Admission Management
Elite's Admission Management module validates that the customers membership status is correct and will prevent unauthorised entry as well as enabling staff to greet your members with the information they need to hand.
Quick button charging
Head count
Variable calendar based pricing
Members admission rate
Ticket production
PIN number production for physical access points
No show charging
Classes
Maximising your class timetable using Elite's Class management function enables organisations to monitor and manage regular and ad-hoc classes along with any associated waiting lists.
Unlimited bookable classes

Capacity Management

Minimum attendance parameters

Repeat Booking
Waiting Lists
Sporting Activities
Exploit your valuable resources and facilities such as courts and pitches by using Elite's booking module to schedule unlimited sporting activities your customers will want to book.
Unlimited bookable activities

Template wizard

Capacity management

Flexible pricing

Diary view configurable by individual desktop

Hire items
Electronic Point of Sale
Managing transactions in Elite's fully integrated Point of Sale module to provide a smooth, simple and speedy customer/member experience when paying for activities and services.
Touch Screen Point of Sale

Stock Management

Bundle Sales

Integrated Electronic Payment
Elite Live enables online interaction with your customers providing 24/7 access to your facility for members & visitors whilst increasing brand awareness and engagement.
Member and Visitor Bookings

Online Pricing

Promotion Codes

Online Registration

Customised Appearance to match your brand
Finance & Audit
Elite keeps you in control of finances pushing a journal to your centre's accounting software; Membership and Booking income is automatically allocated whilst invoices can be posted directly to clients ledgers.
Central Sales Report

Transaction Audit Report
Accounts Integration