For a seamless stay and play experience
Whether you have a small bed and breakfast or a luxury hotel, ESP's powerful system will meet both your operational and management needs.
Providing systems to some of the leading hotels in the UK, we have designed and developed an innovative system to manage your rates and availability, with the added benefit of accurate, up-to-the-minute forecasting breakdowns.
The combination of Elite Property Management & Leisure modules provide a sophisticated tool which is capable of simultaneously booking accommodation, leisure, spa and golf from one convenient point.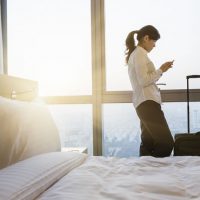 Hotel Management Solution Modules
Additional modules can be used to build a solution that will meet your business requirements saving you time, increasing productivity and improving customer service.
Single Centralised Booking System

Multi-Site Availability Search

Automatic Price calculation

Conferencing

Event Billing

Day Accounts

Group Bookings

Online At My Leisure Portal

IOS Bookings

Facebook Booking App

Automatic Price calculation
Touch Screen Point of Sale

Stock Management

Bundle Sales

Integrated Electronic Payment
Multiple booking platform
Multifunctional inventory Configuration
Automatic rate calculation
Room charging from POS
Key card technology
Group bookings
Single sales ledger