The Great Hollywood Bake Off

EGGS, FLOUR, ACTION!


Following on from last year's successful Halloween theme where our talented trainer Peter Holder and "Star Baker" triumphed with his spooky adaption of the ESP jigsaw, last Friday marked the annual staff bake – off and with whisks at the ready and oven gloves on, it was an entertaining and edible afternoon here at ESP!
This year we upped the ante and raised the temperature with the theme "Hollywood", think innovative bakes – ranging from clapper board brownies to popcorn cupcakes.
All judged by our very own David 'Mary Berry' Ross himself.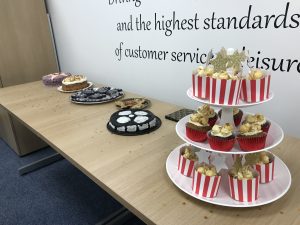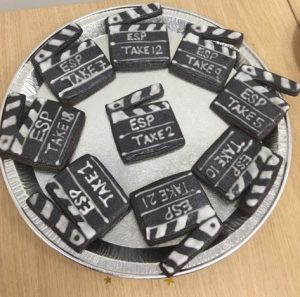 After a tense 20 minute taste test it was a difficult (yet delicious) decision and the results are as followed:
Second place – Operations Director Mike O'Connell
with a purple themed sponge cake featuring star detailing around the outside.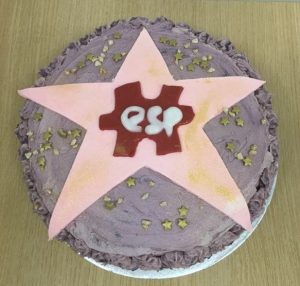 First place and our "Star Baker" goes to Sales Administrator Hayley Bennion with her golf themed,
salted caramel sponge cake!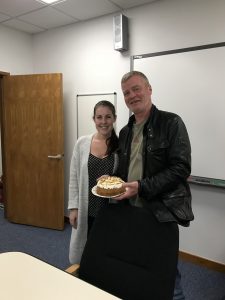 Congratulations Hayley!
(We all know who we will be assigning staff birthday cake duties in the future)
Once again the team have demonstrated their extreme creativity, competitiveness and ability to cook up a storm in the office!
Until next year… on your marks, get set BAKE!!