Home of the Ryder Cup, now home for ESP Leisure


Verulam Golf Club, situated in the historic city of St Albans, is affectionately known as "The Home of the Ryder Cup". The James Braid designed course offers 72 challenging holes that first opened in 1905.
Known as "The Home of the Ryder Cup", because this is the first club that Samuel Ryder himself joined, in 1909. In poor health, Samuel took up golf to get some exercise and fresh air to help aide his recovery, but was un-enthused at the prospect of playing golf. His thought process soon changed when he got a golf club in his hands and quickly fell in love with the game……. The Ryder Cup story was born!!
As a prestigious club, with a huge history that helped pave the way for team golf events around the world, Verulam had struggled in recent years to attract members and retain them. With this in mind, the club made the decision to bring in some experience to help steer the club in the right direction, by way of new general manager, Paul Keen.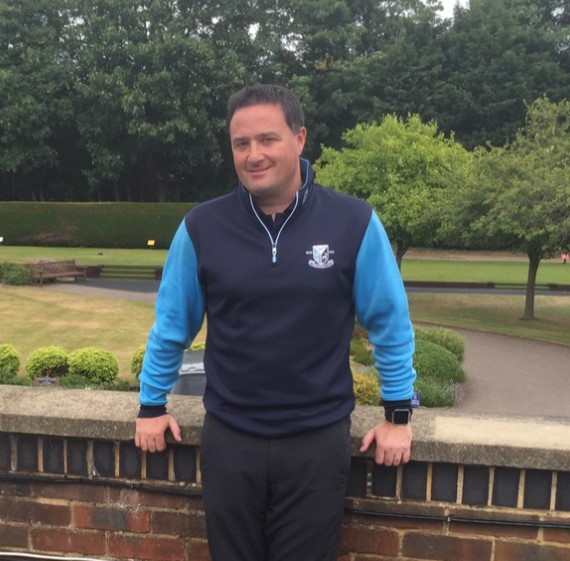 Paul, has already spent time at a number of other clubs in the region, including Luton Hoo, Woburn and Harleyford. His experience in small private members clubs, right through to resort style proprietary businesses has provided Paul with a lot of industry knowledge and best practices. His aim….to put them in place at Verulam.
Paul's three main focuses were improving membership management, food & beverage and functions.
Firstly, membership management. The only way for Paul to streamline this element of the business was to offer the members more value and services. He did this the best way he knew how, to introduce a new club management system. Paul had used ESP Elite at Harleyford, and knowing its capabilities, implementing Elite at Verulam was top of his list.
The incumbent system was not fit for purpose, with poor management information, lengthy renewals processes and no revenue tracking. Paul knew if he had the right information he could make informed decisions about the strategic direction of the club, speed up the renewals process and understand what, where and how much his members were spending, allowing him to provide them with goods and services they actually wanted.
His second major introduction, was to bring the food and beverage operation back in house as it was previously franchised out. His dedication to make this offering first class for the club's members, guests and visitors is clear to see throughout this transformation which has been a complete success. ESP's Elite system has been a fundamental element of this change. Providing EPoS, member's levy cards and revenue tracking, giving Paul the tools to make this major change, one of which the members have really embraced.



Thirdly, Paul has introduced member functions and events. These events are regularly attended by 100+ members and guests and have been a huge success at the club. Using ESP's Elite system has allowed Paul to set up and manage these events and functions very easily. From concept to delivery, Elite manages every aspect, including ticket sales which can be sold at the club or online.
Paul commented "We are delighted at Verulam Golf Club to be working with the best IT system in golf and leisure. The system itself helps drive our club forward, but the support from ESP is second to none, assisting with not only technical issues, but providing a consultative approach, sharing ideas and industry best practices."
Paul has helped to turn Verulam Golf Club around, which is testament to his experience and drive. He has helped transform the club both at site and online, offering services to members through the ESP Elite Live portal. Members can now book golf, enter a competition, manage handicaps, buy a ticket to an event, check their levy statement and top up their levy card, all online.



For more information about ESP Leisure's Elite system for clubs, please contact Hayley Bennion on 0208 251 5100 or email them at info@e-s-p.com. Our systems are in place at more than 250 clubs across the UK and Ireland, including private member clubs, golf clubs, sailing clubs and leisure clubs. See website for more information at www.e-s-p.com.