ESP Leisure Strengthen CMAE Partnership
After just 2 years as an official supplier to the CMAE, ESP Leisure have decided to strengthen our relationship and become an official corporate partner of the association, dedicated to supporting clubs and club managers.
If you don't know who the Club Managers Association of Europe are; they are a not for profit association with members from the professional club managers arena, based in sport, health and fitness, leisure, city and dining. The association work tirelessly to deliver support to its members, increasing knowledge, skill and education, whilst providing events and employment opportunities.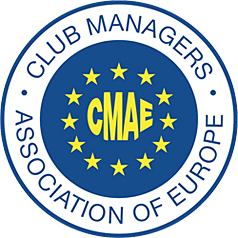 Lee Turner-Jefferies, Sales Director of ESP Leisure comments "Our partnership with the CMAE has flourished over these first 2 years and our commitment to supporting them in their endeavours, is key to building a long-term corporate partnership. Our solutions are already providing a number of CMAE managers with the tools to manage their clubs more efficiently and effectively and we look forward to supporting the CMAE and their members for many years to come."
Marc Newey,CMAE President 2015-2017 and CEO Roehampton Club, said "ESP Leisure has been a very supportive official supplier to CMAE for the past 2 years and we are very pleased they are upgrading to become a Corporate Partner. They offer the latest software technology and tools for a wide variety of club management needs. Roehampton Club has used ESP for five years now. CMAE only forges partnerships with companies that directly benefit Club Managers across Europe and ESP Leisure fits the bill perfectly in that regard."